Welcome to Hveddegaard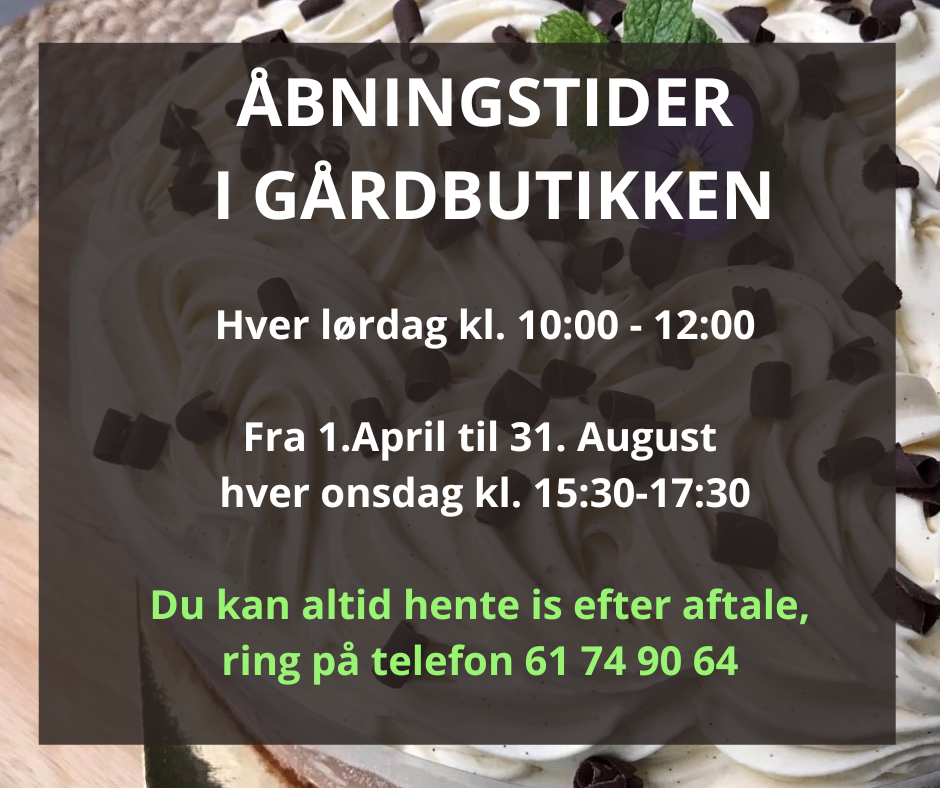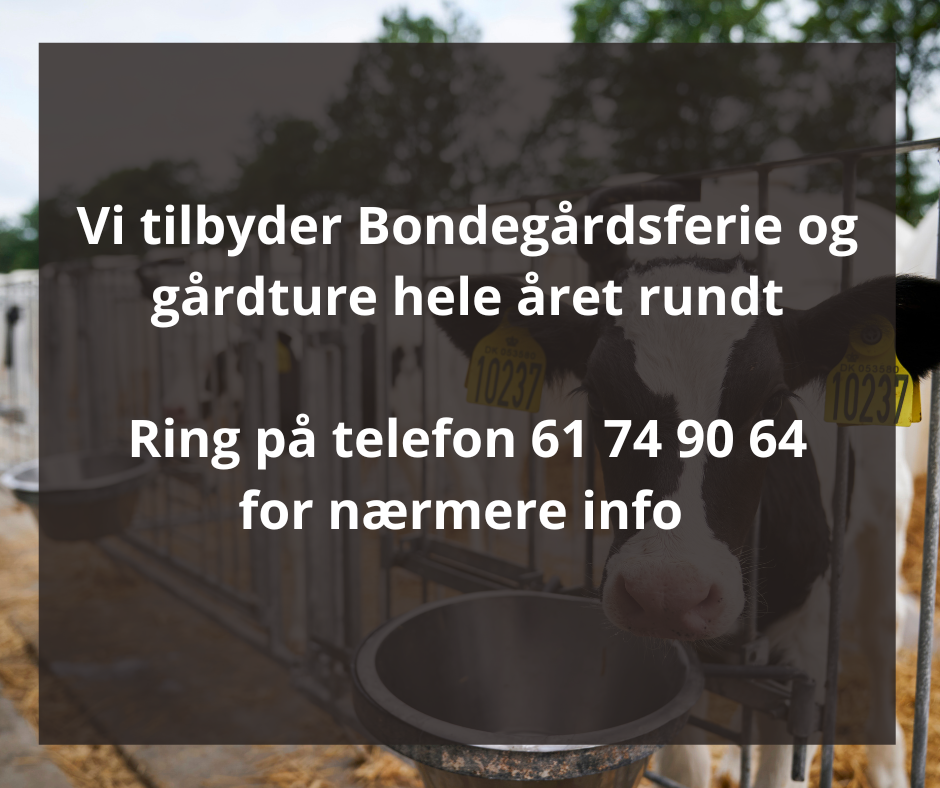 The farm was founded in 1880, however, the oldest that remains today is the beech tree in the courtyard, which was planted in 1906.
We bought the farm with dairy cattle in 1991 and today still have dairy cattle on the farm, as well as plant breeding.
Since then, we have started a farm holiday and made a small ice cream parlor on the farm, where we produce ice cream with milk from the cows.
Our cows go to a loose farm barn and are milked 3 times a day.
In the fields, corn, grass and grain are grown, which we use to feed the cows.
Would you like a holiday in the countryside with room for wide arm movements and lots of fresh air, as well as getting an insight into what everyday life on a farm is like.
Then you are welcome with us.
________________________________________________________________________
Hveddegaard farm was established in 1880, however the oldest part left is our beech tree, which was planted in 1906.
We bought the farm in 1991, since then we have had cows and fields with crops.
If you would like to experience life on a modern farm and have a holiday in fresh air, the book your next farmhouse holiday with us.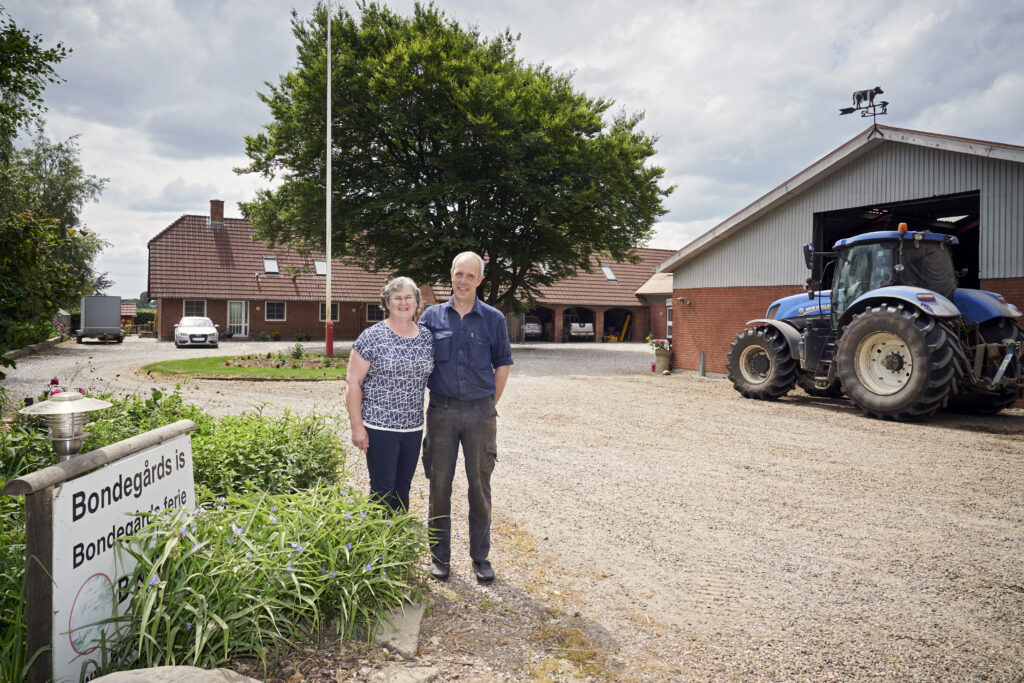 The farmhouse offers
Holiday
At Hveddegaard you can have a great farm holiday. We have both an apartment and a house for rent. Click here to read more
Ice
In 2009/2010, we built an ice cream parlor on the farm, where we produce the delicious and tasty farmhouse ice cream. Click here to read more
Farm visit
If you are an association, family, school, kindergarten or similar who would like to see how a modern farm works, you can book a farm visit with us. Click here to read more